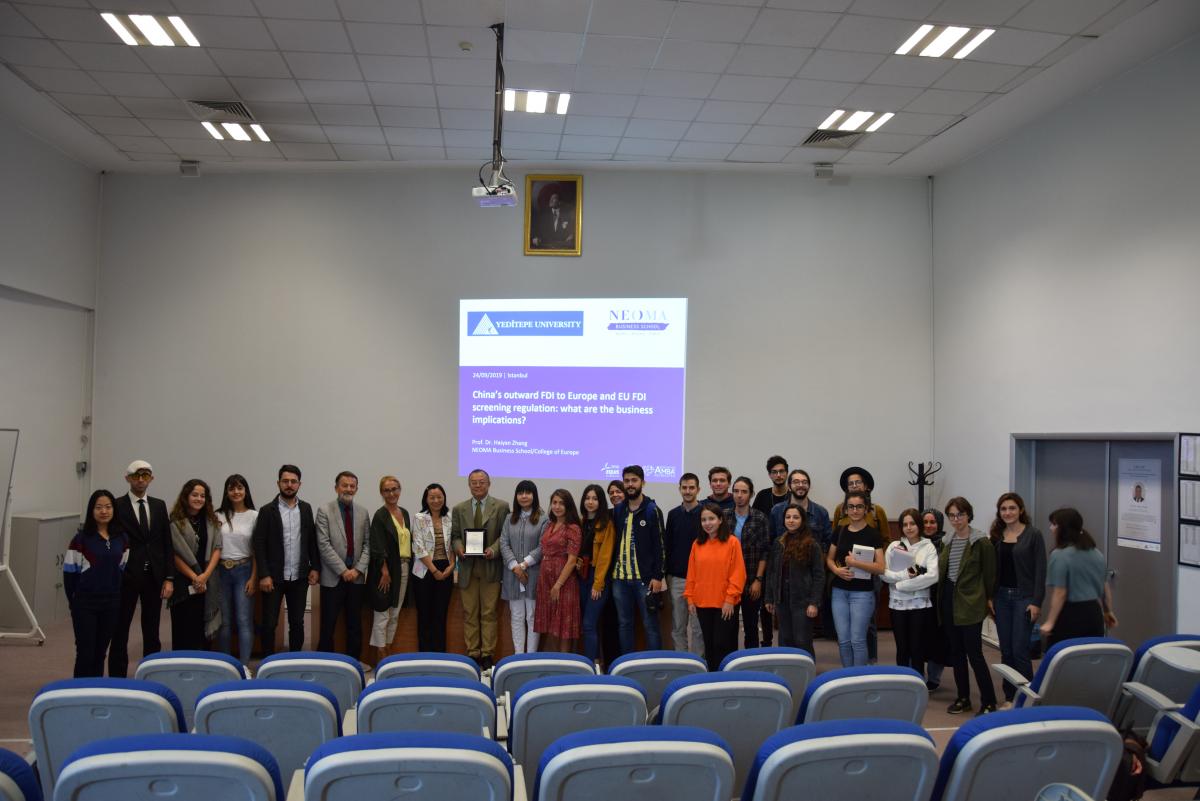 On September 24, 2019, Associate Professor Haiyan Zhang from the NEOMA Business School in France delivered a talk in the framework of the Chinese Culture Week events. Professor Zhang is currently the Director of the Confucius Institute for Business at NEOMA Business School. Nankai University, the founding partner of the Confucius Institute at Yeditepe University, also has an established partnership with the NEOMA Business School.
In his lecture titled 'China's Outward FDI to Europe and the EU FDI Screening Regulation: What are the Business Implications?', Professor Zhang explored the patterns recently emerging in China's outward FDI and the impact of the Belt and the Road Initiative. The evolution of EU's screening framework was also surveyed, with a view most particularly to the implications for China.   
Students of Chinese language classes and the faculty at Yeditepe University posed questions and inquired about the sectoral make-up of Chinese overseas investments and the prospects for enhanced Turkey-China cooperation in the realms of business and trade.
We sincerely felt privileged to host his event which presented a forum for the open and lively exchange of ideas and opinion.