Confucius Institute at Yeditepe University's in Turkey recently organized a thought-provoking online lecture titled " the Era of Negative Population Growth of China". The lecture, held on April 28, 2023, featured Professor Yuan Xin from Nankai University as the main speaker, and attracted an audience of nearly 20 participants, including Ebru Ilter Acarcay, the Turkish Director of the Confucius Institute, Zhang Huijing, the Chinese Director, as well as faculty and students from various local and foreign universities.
Professor Yuan Xin delved into the challenges and opportunities that arise from China's negative population growth, offering insights from three key perspectives: the prevailing population trend, the anticipated 30-year scenario of declining population and aging demographics, and the emerging patterns and prospects associated with this new population paradigm.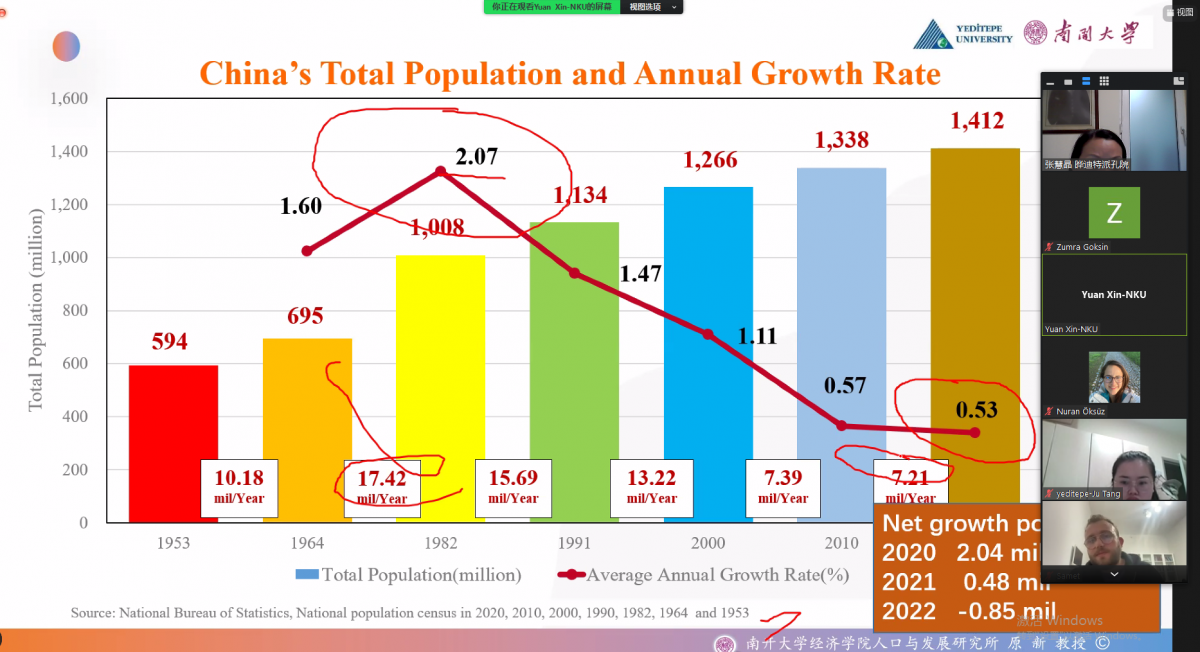 Drawing on extensive research, Professor Yuan highlighted the underlying factors contributing to China's negative population growth, namely the effects of declining birth rates, increasing life expectancy, and the divergence between birth and death rates over the past three decades.
In exploring China's future population landscape for the next three decades, Professor Yuan shed light on several crucial aspects. While China has entered an era of negative population growth, it still maintains a substantial population base. Furthermore, the country's aging society is projected to transition into a deep aging structure, accompanied by a transformation towards becoming a nation abundant in human capital. As population mobility continues to surge, urbanization levels are set to witness further progress.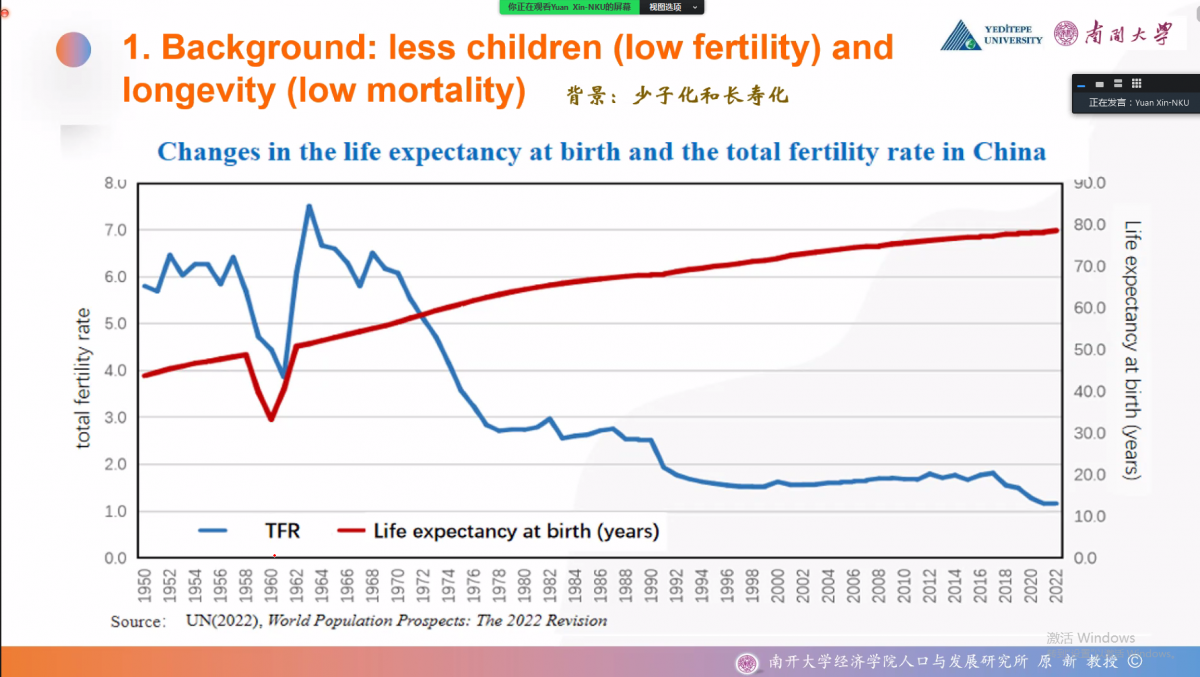 Professor Yuan emphasized the significance of understanding population dynamics as an intrinsic and foundational element of national development. The population, particularly its labor force, embodies the utmost vitality, creativity, and dynamism within the broader socioeconomic context. Unlocking the potential of China's population calls for a strategic approach to convert these opportunities into demographic dividends. However, Professor Yuan cautioned that reaping the benefits of population opportunities requires proactive measures. Crafting economic and social development pathways that align with the new population realities is key to capitalizing on these prospects and ushering in a new era of social progress.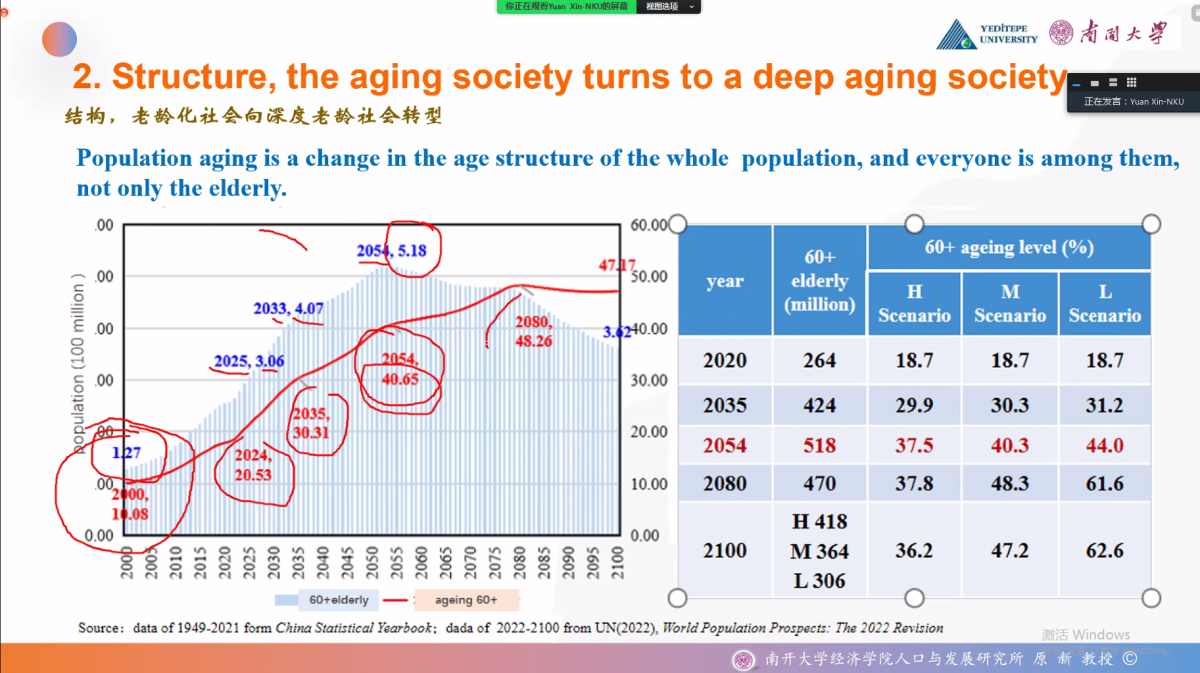 The lecture by Professor Yuan Xin provided Turkish students with a comprehensive grasp of the shifting dynamics and future prospects of China's population development. The content was presented in a clear and engaging manner, fostering a deeper understanding of this significant demographic transformation.
Written by Ju Tang