On April 25th to May 30th, 2023, the Confucius Institute at Yeditepe University  offered a 6-week course on Chinese calligraphy and painting, helping students acquire knowledge of traditional Chinese culture. This course was reintroduced after being suspended due to the COVID-19 pandemic in March 2020 and the earthquake in Turkey in February 2023.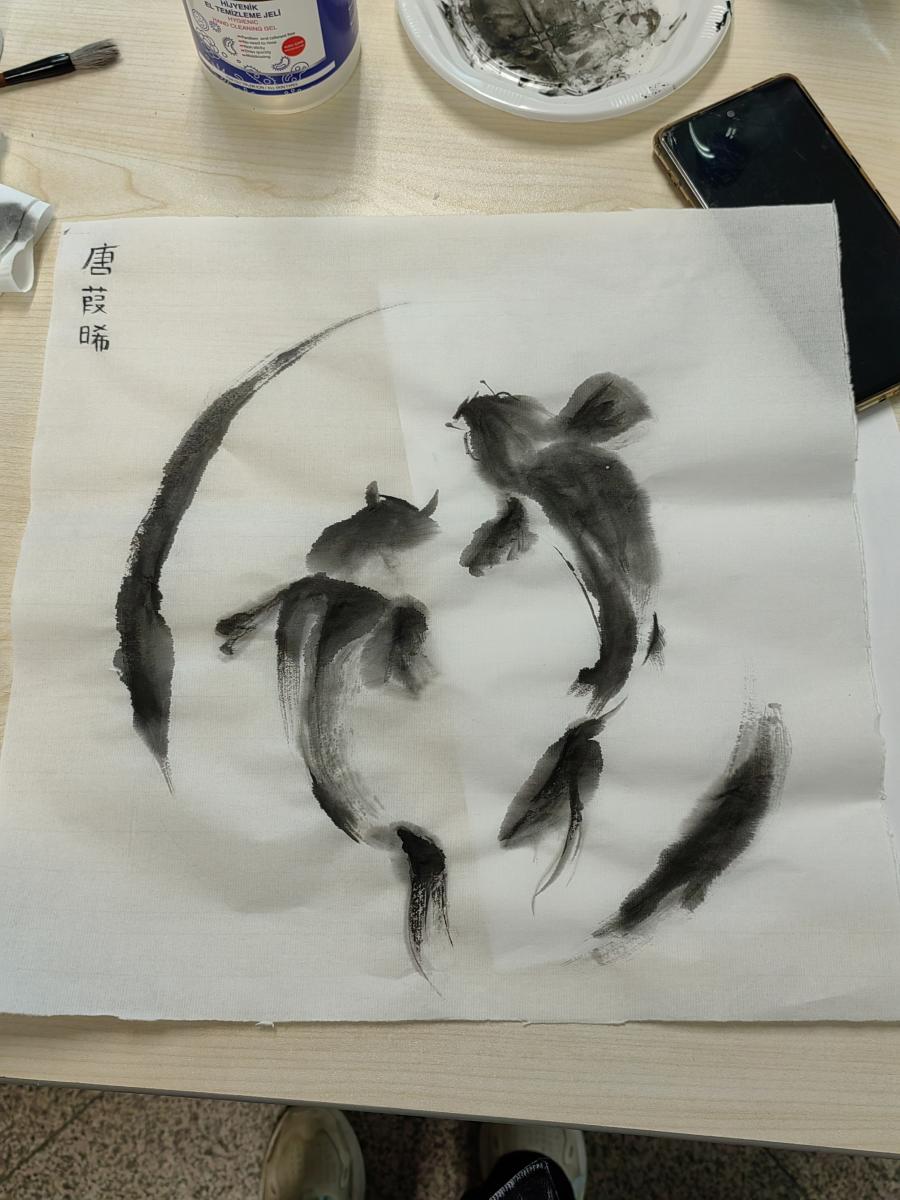 The enrollment for the Chinese calligraphy and painting course was limited to 15 students, with approximately 10 students attending in the end. The course consisted of 6 sessions, each lasting 2 hours. It covered both Chinese calligraphy and traditional Chinese painting, providing students with theoretical explanations and practical exercises to fully understand and experience the artistic charm of traditional Chinese calligraphy and painting.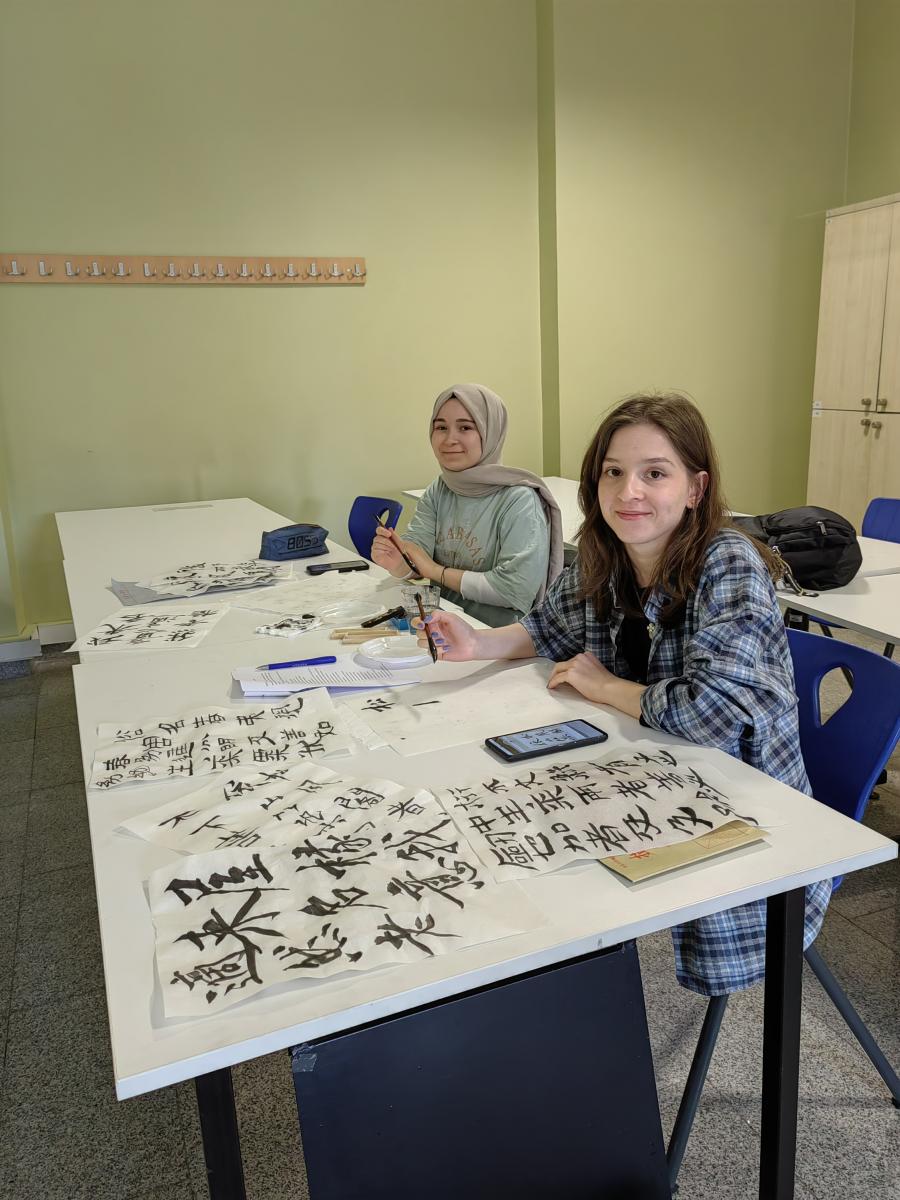 The instructor for this course was Mr. Lei Chuanyi (雷传翼), a highly experienced and talented artist skilled in both Chinese calligraphy and painting. His works blend elements of traditional and contemporary art.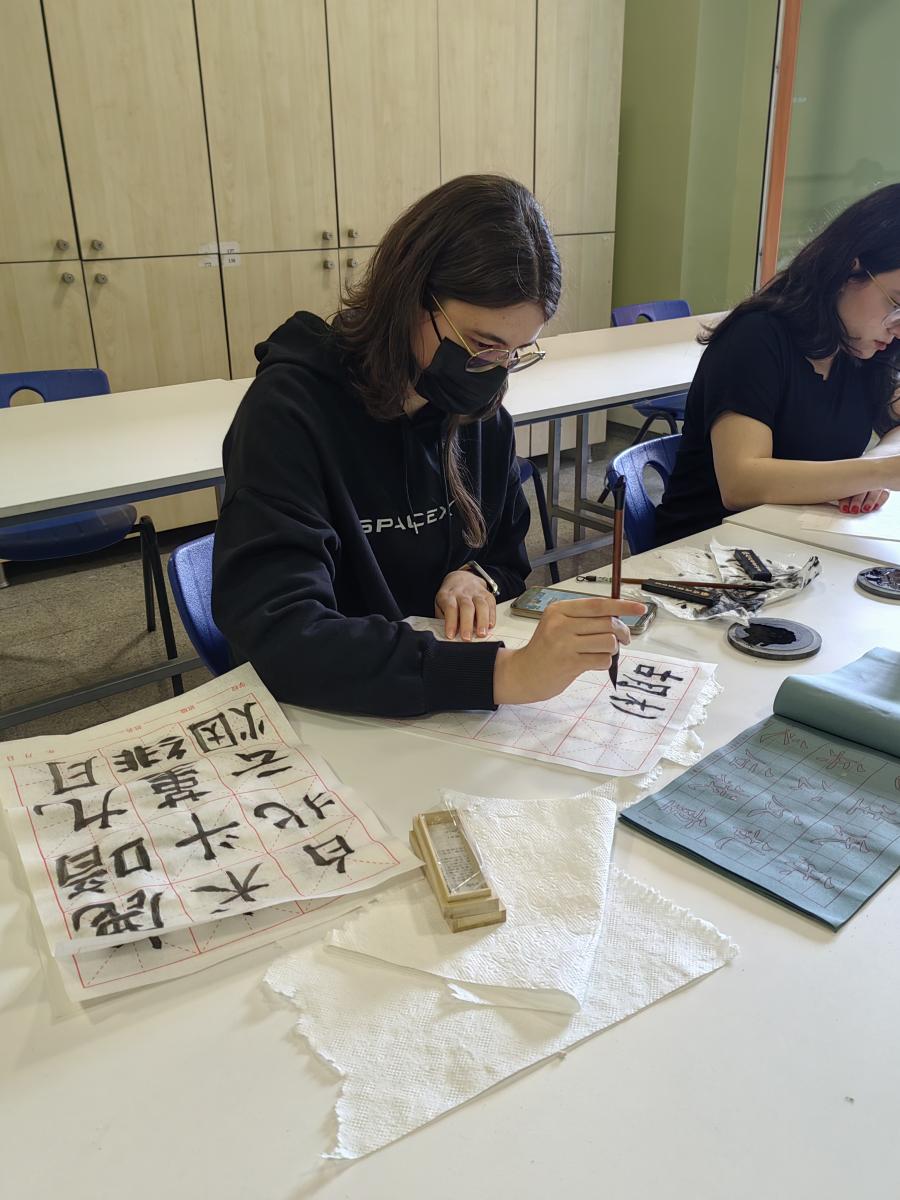 In the calligraphy part of the course, students learned about different calligraphy styles and the basic strokes' structure. They gained insights into the origins, development, and evolution of calligraphy and improved their calligraphy skills through practice. Mr. Lei Chuanyi introduced various calligraphy styles, such as regular script, running script, and cursive script, while teaching the fundamental brushstroke techniques and writing norms.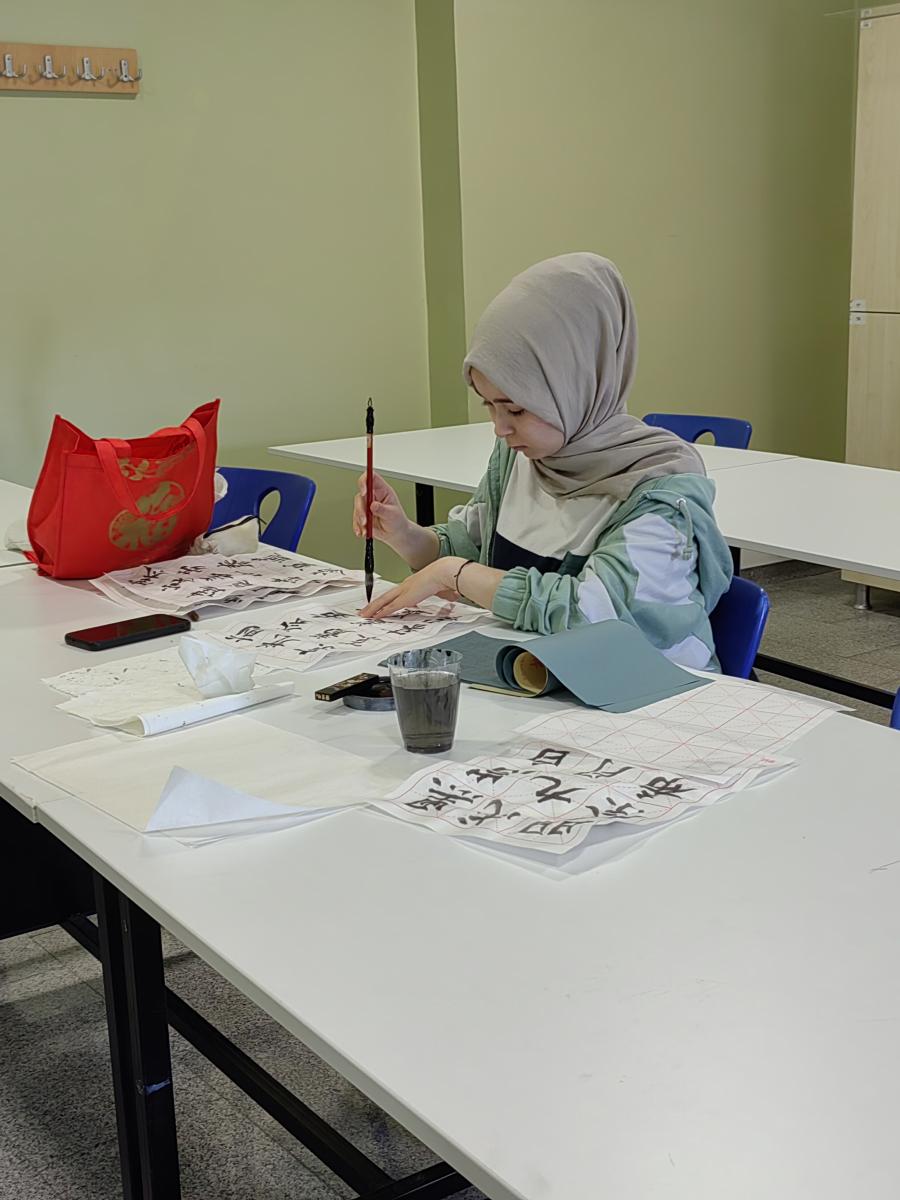 In the traditional Chinese painting part, students were introduced to the fundamental techniques and expression methods of traditional Chinese painting, such as composition, color application, and artistic conception, through practicing landscape, flower, and bird paintings, among others. Mr. Lei Chuanyi also introduced students to different schools of Chinese painting and representative painters, along with their artistic characteristics and styles.
Students expressed that this course provided them with a basic understanding of Chinese traditional calligraphy and painting, contributing to the enhancement of their artistic accomplishments and aesthetic appreciation. They hoped to continue practicing and exploring this art form in the future.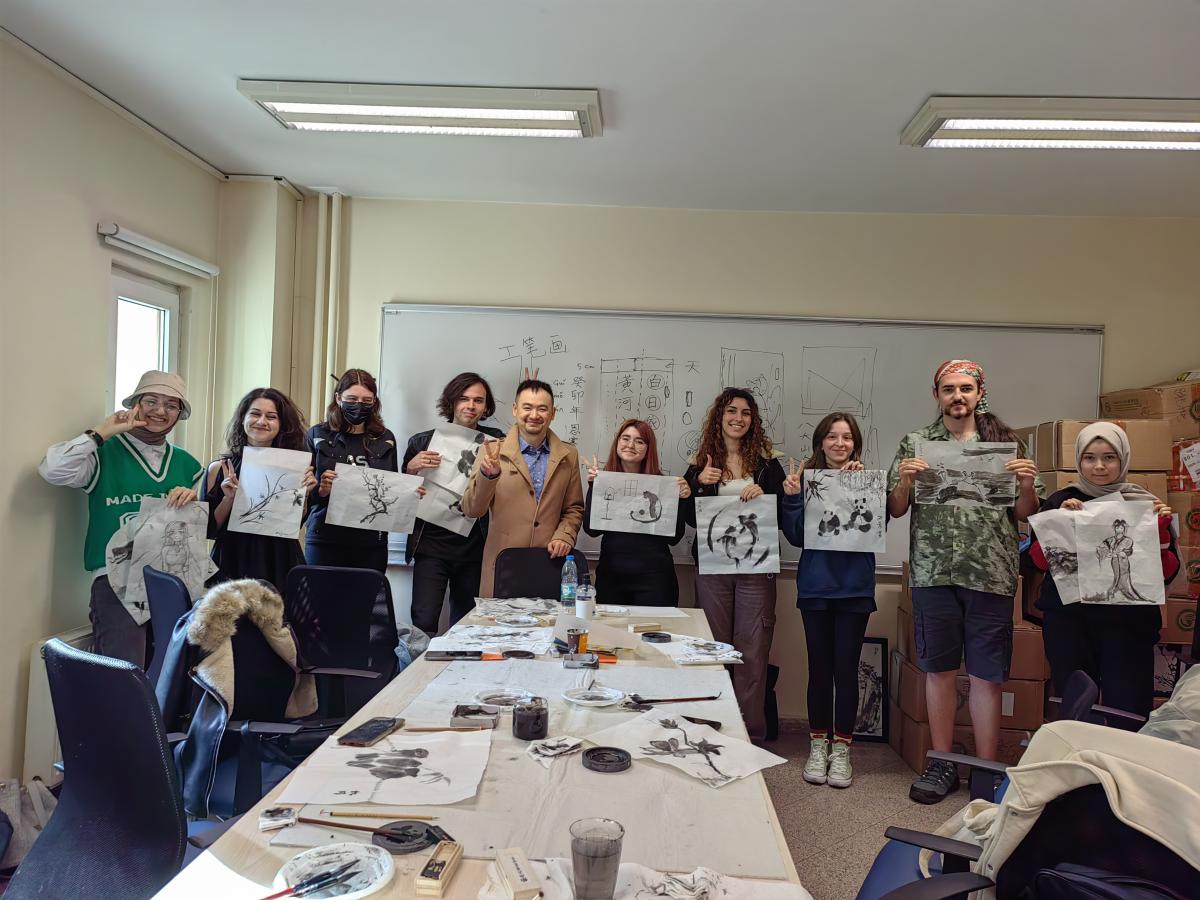 The Chinese calligraphy and painting course is a regular elective offered by Yale-Dipart University's Confucius Institute. Its aim is to introduce students to the fundamental knowledge and techniques of Chinese traditional calligraphy and painting, cultivating their appreciation and understanding of Chinese cultural arts.