On the afternoon of October 25, 2022, Zhang Huijing, Chinese Director of the Confucius Institute at Yeditepe University, gave a lecture on Chinese Food Culture for Turkish teachers and students of the School of Culinary Arts. The event lasted for one and a half hours.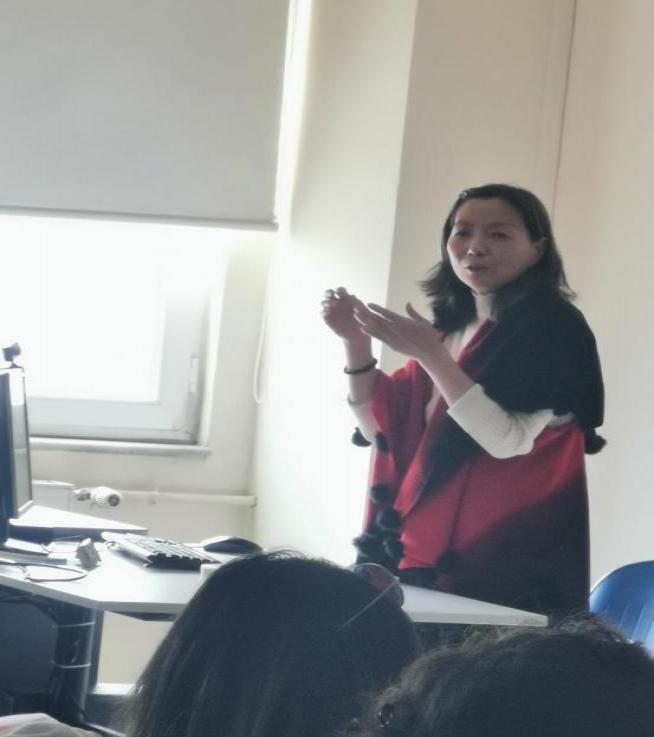 Director Zhang Huijing started the lecture with the Chinese saying "Food is the first necessity of the people.", and gave a detailed introduction to the ingredients of Chinese food, cooking oil, condiments and spices, cooking techniques, eight major cuisines and representative dishes, dining etiquette, etc.
    At the lecture, the Turkish students listened attentively and asked questions enthusiastically. Director Zhang patiently answered the students questions one by one. The atmosphere was lively. When talking about the use of the condiment "garlic", the students spoke freely, showing their great interest in Chinese food. The students also talked about the use of "garlic" in Turkey and the cuisine. Director Zhang communicated cordially with local students with a friendly attitude, humor and vivid language.
    At the end of the lecture, she played a video of  the production process of "Lanzhou Ramen" for teachers and students, and the students actively interacted during the viewing process. Director Zhang highly recommended the Chinese food documentary "A Bite of China" to the students, hoping that the students can learn more about Chinese food culture from the documentary. The faculty and students of the Culinary Arts Department of Yeditepe University expressed their gratitude and looked forward to the lectures next year.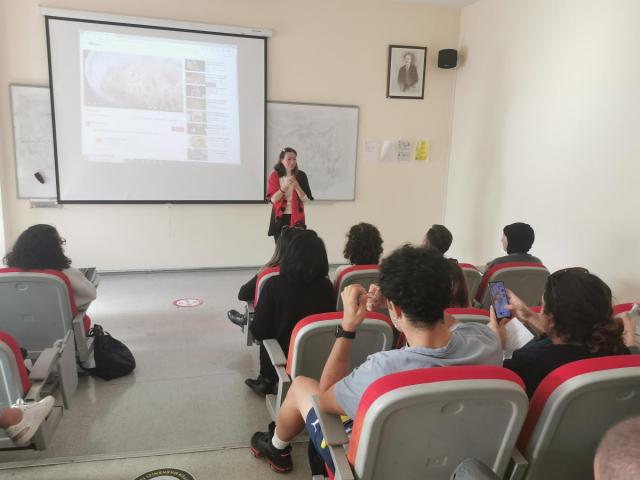 The Confucius Institute at Yeditepe University was established in September 2017 in Istanbul, Turkey. The Chinese partner institution is Nankai University, and this year has celebrated its fifth anniversary. Recently, the Confucius Institute has organized celebration activities such as the "Belt and Road" China-Turkey Language and Culture Economic and Trade Exchange Academic Seminar, the first Turkish University Students Chinese Poetry Recitation Competition, and other activities are also being organized as a part of the series celebration.